Stacey Miller – A Hand Up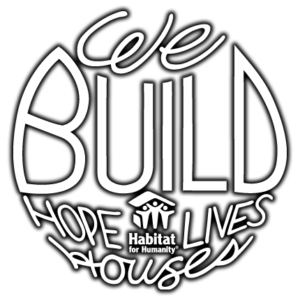 Stacey Miller was not brought up to accept help from anyone. She is determined and independent, and she doesn't like the idea of relying on other people. When her sister was diagnosed with multiple sclerosis (MS), Stacey—who has three sons of her own—offered to take care of her sister's four children as well. The eight of them live in a three-bedroom, two-bathroom apartment, and the rent is at the top of Stacey's budget.
"I never wanted to take from the system anymore than what we needed," Stacey says. She was determined to provide for her family on her own, but the circumstances she faced seemed insurmountable. When they got evicted from their first apartment due to a mold issue, they went homeless for two months before their current residence opened up. After a lot of thought, she finally filled out an application with Habitat for Humanity.
Now, Stacey excitedly awaits the construction of her new home. She wants to provide a safe place for all her children, and she wants them to have space to do the activities they're interested in. Her 10-year-old son Jacob loves to play the guitar, and her 13-year-old son Zachary is into architecture. There isn't enough room to feed their creativity in the current apartment, but in the new house, they'll have plenty of it.
I never wanted to take from the system anymore than what we needed
Stacey
When she is settled in her new home, Stacey wants to give back to the community which helped her through her difficult time. "My heart goal is to start another nonprofit—or even build a bridge between two organizations that could be working together," she says. Stacey is passionate about the needs of the community, and she is already beginning to think of how she can meet those needs once she gets her feet back under her.
Even though her circumstances for the past few years have been hard, Stacey has done her best to provide for her family. Habitat for Humanity will give her the opportunity to be self-sufficient again. She won't have to choose between working and spending time with her kids.
Stacey was not brought up to accept handouts from anyone, but with Habitat for Humanity, she doesn't have to do that. Instead, Habitat for Humanity is empowering her by giving her a hand up.

More Stories of Hope