Lisa Smith – Leaving A Lasting Impact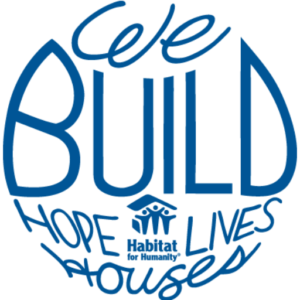 As a social worker, Lisa Smith considered herself a "helper." She was raising her three kids alone in a two-bedroom, 600 sq. ft. house, but she spent all her time trying to help others get back on their feet. In 1999, she was helping a client apply for a house through Habitat for Humanity, and the director encouraged her to fill out an application, too. At first, she declined because it was a conflict of interest. But when he called her again, adamantly saying she should apply, she finally gave in.
"No one knew how dire my circumstances were," Lisa says as she looks back on those years. By the grace of God, Lisa's application was accepted, and she eventually moved into a house where she and her three kids had plenty of space. Perhaps the greatest advantage of her new home was the affordable house payments. They provided a more stable environment for both her and her children.
The people behind Habitat are outstanding, and they really have their heart in it
Lisa
Because her mortgage payments were not as demanding, she was able to continue working a job she loved, and she still had time to spend with her kids as they grew up. Before she applied for a house through Habitat for Humanity, she had no way to make ends meet. Without Habitat for Humanity's involvement, she probably would not have been able to balance her work life as well—and her kids would have been the ones who suffered while she was forced to work unnatural hours and multiple jobs.
Fifteen years later, Lisa has moved to Arizona for warmer weather. Her kids have all had the opportunity to go to college, and they're well on their way to leading successful, sustainable lives. Even after all these years, though, Lisa has not forgotten the people she worked with to build the home that set her future into motion. "The people behind Habitat are outstanding, and they really have their heart in it," she says.
For Lisa, it wasn't just about getting a house. The entire Habitat for Humanity experience was about the way volunteers invested their time for her benefit, even when they led busy lives themselves. When those volunteers stepped away from their busyness, they had no idea they would influence people decades into the future. They couldn't have known what kind of lasting impression they made. But they did what they were called to do anyway. It made all the difference.

More Stories of Hope