Ellen Bruner – The Final Payment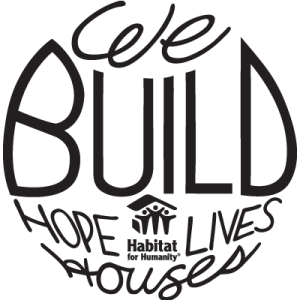 In 1994, Ellen Bruner moved across the country from Denver, only to end up living in a rented trailer with her three kids. After her divorce, she came to Indiana to be closer to her family, and the church she got involved with gave her the idea to apply for help from Habitat for Humanity. Today, after 22 years, she is within a year of paying off her home completely.
Having a home in a friendly neighborhood is something many people take for granted, but, although she's been living in the house for over two decades, Ellen still appreciates where she lives. Before the house was even built, her kids would go over to the property and get to know the neighbors they'd soon live next to. "They have lifelong friends from that neighborhood," Ellen says of her children.
Ellen's kids were her top priority when she applied for a house through Habitat for Humanity. She wanted them to have somewhere they could feel safe. There was a certain security which came with knowing they would never have to leave their home if they didn't want to. Raising kids as a single mom sometimes prevents that type of security, but Habitat for Humanity provided Ellen with the help she needed to get her feet back under her.
Without Habitat, I wouldn't be months away from paying off my home
Ellen
Even today, after all her kids have grown up and left the house, Ellen still hosts everyone at the house for holidays and birthday parties. In less than a year, the house will officially be hers. She won't have to make payments anymore, and she can stay in the community for as long as she wants.
Over the course of the past 22 years, Ellen and her family have lived simply. They didn't take extravagant vacations, and she held down multiple jobs in order to meet her monthly payments. Even so, every penny pinched was well worth it to be able to finally make the last mortgage payment on her home.
Habitat for Humanity gave Ellen the chance for success. "Without Habitat, I wouldn't be months away from paying off my home," she says. In just a few months, Ellen will make the final payment on a house she moved into more than twenty years ago. When that's done, she can spend the next twenty years—or more—celebrating.

More Stories of Hope